This page is designed to be a one stop resource for yachting and sailing in Halifax. I also have a Page of resources for sailing the J/24
Navigation Resources
Charts and Sailing Directions can be purchased through the Canadian Hydrographic Service (www.charts.gc.ca)
Sailing Directions 
The CHS Now has Canadian Sailing directions available as PDF Downloads.
ATL-105 Cape Canso to Cape Sable (inc Sable Island) covers Halifax and surrounding areas. The others covering Nova Scotia are:
The US Geo-spatial Intelligence agency also has sailing directions available covering most of the world. The list can be found here
Charts
Halifax is covered by 4 Charts. the latest updates for those charts can be found at the following links:
4201 – Halifax Harbour: Bedford Basin (Aug 2017 ed)
4202 – Halifax Harbour: Point Pleasant to / à Bedford Basin (Feb 2016 ed)
4203 – Halifax Harbour: Black Point to / à Point Pleasant (Apr 2000 ed)
4237 – Approaches to / Approches de Halifax Harbour (Sambro Harbour Inset) (Jun 2000 ed)
Other Publications
Chandeliers
The Binnacle
15 Purcells Cove Rd. Halifax, NS, B3N 1R2
Tel: 1-800-224-3937 (902-423-6464)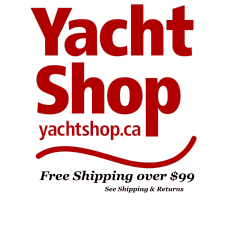 North Sails Atlantic The Yacht Shop
3200 Kempt Road, Unit 105
Tel:902-445-3278

Yacht Clubs
 Bedford Basin Yacht Club

 Dartmouth Yacht Club

 Armdale Yacht Club

 Royal Nova Scotia Yacht Squadron


Surrounding are also features a number of Clubs
St. Margaret Sailing Club
Chester Yacht Club
Racing
Many of the local clubs run a Wednesday night sailing series. More details can be found at the clubs page. Halifax is home to 2 main ocean races, which run in opposite years. The even years offer the Route Halifax St Pierre, and the odd years run the Marblehead to Halifax.
The CYC in Mahone bay hosts Chester Race week every year in Early August.
Racing Rules of Sailing
The Racing Rules of Sailing available as a guide book. Northsails also provided a handy webinar
Racing Marks Used in Halifax (from Sail NS).