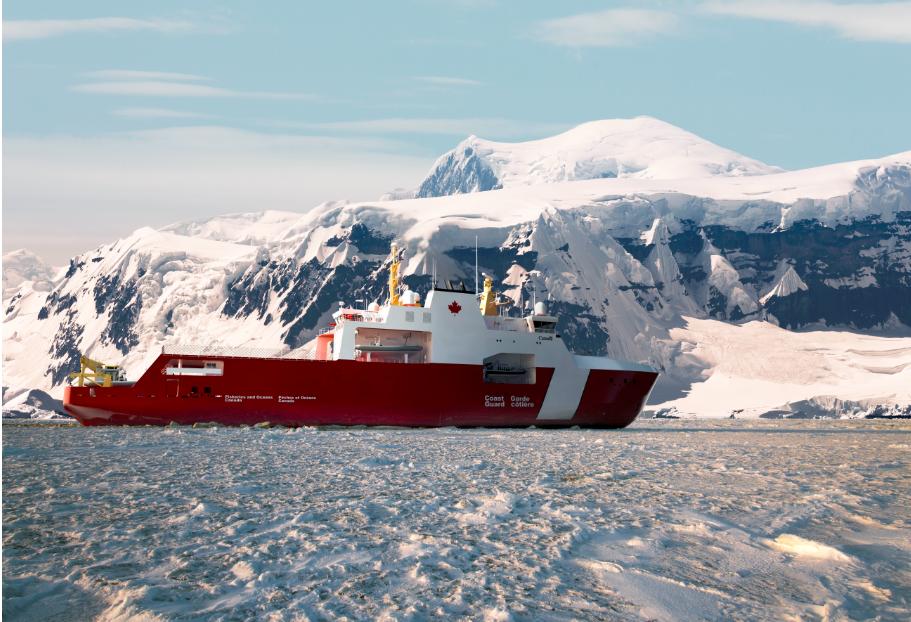 Today brought a number of Simultaneous announcements about the Coast Guard.
The Prime Minister Announced in Vancouver an investment of $15.7B to renew the CCGS fleet, investing in up to 18 large ships to be built by Canadian shipyards. The Minister for Nova Scotia announced the 2 rumored AOPS for the Coast Guard at BIO. Those ships are to be built as fisheries patrol vessels. A role it is suited for

From the Release:
The Government of Canada is investing in two new Arctic and Offshore Patrol Ships, which will be adapted for the Coast Guard to perform tasks including offshore patrols. These ships will be built by Irving Shipbuilding in Halifax.

The Government of Canada is investing in up to 16 Multi-Purpose Vessels to support a variety of missions, including light icebreaking, environmental response, and offshore search and rescue. These ships will be built by Vancouver Shipyards.

The Government of Canada will also proceed through a competitive process with the design of a new class of smaller ships, the new Mid-Shore Multi-Mission Ship, which would complement the work of the large fleet in shallow areas and deliver mid-shore science activities.

Repairs, refits, and vessel life extension work will be carried out on the existing fleet until the new ships are delivered, with over $2 billion to be invested on a competitive basis for this purpose.In addition to funding for shipbuilding, the Government of Canada is also providing over $351 million to support ongoing Canadian Coast Guard capacity enhancements such as strengthening management oversight and promoting innovation and greener practices.
So besides the 2 AOPS – they are committing to Replacing the 1100 class. These ships are a big win for the Vancouver shipyard, but will take years to deliver given to volume of work that is needed now by the Coast Guard. Its unclear what the design of these vessels will be, though VARD has been commissioned to study this. the design is likely several years out.
the reference to the Midshore vessels is interesting, as that is a less well defined project, and there is no vessel count assigned to it. However the announcement also included the line
the Government of Canada intends to add a third Canadian shipyard as a partner under the NSS. The Government of Canada will move forward with a competitive process to select the third shipyard in the coming months.
Its unclear what work will be going to that yard, though the release does mention Coast Guard work and the midshore vessels are currently unassigned. these would be an odd fit, as there smaller size could be done by a smaller yard. Davie may end up with some of the sea span work. Though the release cites an open competition, it would be a huge shock if it wasen't Davie.