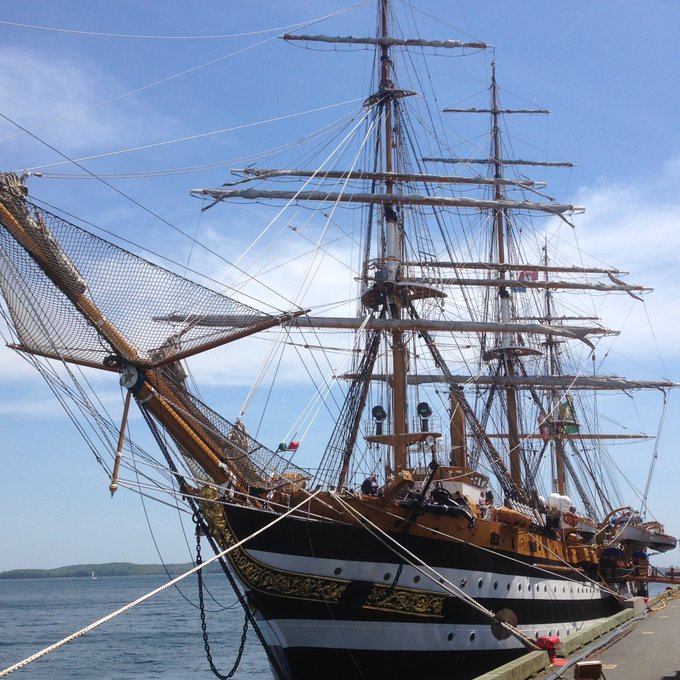 Saturday brought the Arrival of 2 training ships. The First, The Italian Navy sail training vessel Amerigo Vespucci. Named after an Italian explorer  the vessel is a full rigged three-masted steel hull 270.34 ft long, width of 15.5 m 51 ft. She has a draught of about seven metres (23 ft). She was built in 1930/31 and the design was inspired by the style of large late 18th century 74-cannon ships of the line. She is home-ported in La Spezia. I believe she was last in Halifax in 2000.
She will be open for tours at Pier 20 today 1600 – 1830 and 2030 to 2200, and tomorrow 1030-1200 and 1530-1700
The Second training Vessel is the TS State of Maine, which belongs to the Maine Maritime Academy. Built in 1990, she is the ex USNS Tanner (T-AGS-40) and was laid up following an engine room fire in 1993. In 1996 she began conversion to the training ship, and went on her first voyage in 1997. She is tied up at pier 23, and is not open to the public.